"

Art is about enjoying creative works, finding emotional connections, and channeling feelings through artistic creations.

"
Although Finland offers support for artists, only 12% of visual art applicants receive it; what's more, the financial reward for artists' work is not always guaranteed. Most artists cannot exhibit at galleries, the traditional way to show their works to the public, because it incurs high costs for them.
ArtKoti is aware of the importance of art to society. We represent a novel way of supporting artists, ensuring their works are more financially appreciated.
Our mission is to help artists exhibit their works without paying high fees and make art more accessible to everyone.
You can create a positive business environment that fosters creativity and emotional well-being through art. As well as promoting public awareness of the health benefits associated with art engagement, ArtKoti hopes to raise public awareness of the art itself.
You can rent art and rotate it. ArtKoti offers firms bespoke art portfolios that reflect the personality of their brand, property, and people. 
You save time, effort, and money with our service. You can have an art portfolio wherever and whenever you want, without a lifetime commitment, for a fraction of its total worth. Furthermore, you can rotate it to another art portfolio after an agreed-upon time.
How do I get started? Fill out our art guide, and we do the rest.

What happens after submitting the art guide? First, we match all the results with your art style preferences, based on which we present three portfolios: Breeze, Wind and Power. Then, it's up to you to choose one.

What if I want to buy art for my space? Email us at hi@artkoti.fi to inquire about a specific piece.
Rent effortlessly art for your space.
Get to know Finland's most talented artists.
Take advantage of the benefits of art engagements.
Creativity and innovation flourish in an art-filled workplace
Art elevates your space. 
Rotating art prevents sameness.
Give support to visual artists based in Finland.
Please fill out the ArtKoti Art Guide. Then, submit your art preferences and thoughts regarding art in your space.
Together, we determine how many artworks your space can accommodate, what budget sounds reasonable, when to begin, and all the other practicalities.
ArtKoti presents three art portfolios: Breeze, Wind and Power. Then, it is up to you to choose one.
Benefitting from art engagements
You receive your coveted art. The art is now yours to enjoy.
After an agreed-upon time, you will receive an entirely new art portfolio.
Take a look at our latest articles and news
There is nothing more frustrating than spending your company's revenue on Ikea...
Here, ArtKoti shares the benefits of art for people at your company...
Stress from outside seeps into artists' studios Artists are not isolated from...
Our featured artist is a member of our community. ArtKoti represents artists based in Finland and their captivating artworks.
Are you a visual Artist yourself?
Our ever-growing community of artists based in Finland currently consists of more than 20 artists. Are you interested in generating more income and exposure as a visual artist?
Meet our customers and partners.
Who are the people behind ArtKoti?
Take a look at our amazing team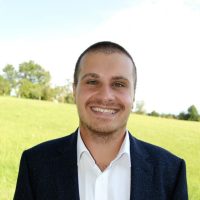 Service and Platform Design